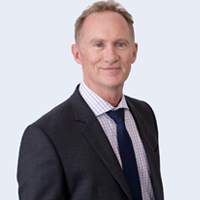 Chemical Engineering + Metallurgy & Process Technology, Chemistry & Material Sciences, Life Sciences & Biotechnology, Medical Technologies, Perth, Pharmaceuticals, Resources + Mining + Oil and Gas, Sustainable Energy Technology, Sydney
Patent Litigation, Patents, Trade Marks
Peter has extensive experience in drafting and prosecuting patent applications, the preparation of validity and infringement opinions, as well as the conduct of contentious issues including litigation, opposition and appeal work.
Of note is Peter's involvement in one of the few Australian cases in which one client's Patent and Registered Design were found to be both valid and infringed, a decision upheld on appeal to the full Federal Court.
In 2010, the peak body for those working in mining and metallurgy in Australia, the Australasian Institute of Mining and Metallurgy appointed Peter as a Fellow. This appointment recognises Peter's significant work for clients in the mining and metallurgical fields. Peter is regularly called upon to provide technical presentations relating to intellectual property protection for IP Australia and a variety of institutional and professional groups.
Further, after 15 years on the regional committee for The Licensing Executives Society of Australia & New Zealand (LESANZ) in Western Australia and, having served periods as both Regional Chair (twice) and Treasurer, Peter is very familiar with the innovation and technology transfer communities in Australia and New Zealand. Peter has for many years been involved in the delivery of LESANZ's Intellectual Asset Management seminars and workshops.
Peter also sat on the former State government's Innovation Advisory Committee between 2007 and 2008 and was involved as a judge in Western Australia's Innovator of the Year Awards from 2010 to 2012. Most recently, Peter has been appointed a member of the State Government's Innovation Vouchers Program evaluation panel for 2015.